I envy the Japanese
At the moment: wants to take a shower
Don't get me wrong. I love being a Filipino. I love our weather, I like it that we can wear tank tops and shorts and mini skirts (well.. can we really?) without jackets or coats. I love how we can have ice cream every single day because we have the license to say that "it's hot!" every single day. I love how Filipinos suddenly turn into immediate brothers when the time of need arises (more of this in
Wading through rat pee
post) Doesn't matter if we're a bunch of people gone wild with democracy and elect actors for congress.. okay, that's another story.
A bunch of my friends are going to have a "Uniform Photo Shoot" sometime next week and I plan on joining. Why would we waste our time shooting ourselves in uniforms? Well, because we won't be using normal uniforms you silly..! we'd be using japanese-style uniforms!
I remember ever since I was a kid, or at least ever since I started liking anime, I wondered why uniforms in the Philippines differ so much from Jap style ones. I really wanted to wear short skirts and knee-high socks to school.. and even that cute little vest they wear on top of their blouses. But then again, schools here would freak out if your skirt is just a little bit higher or a little bit longer than the standard length. During my time, it's 3 inches below the knee and anything more or less than that is a violation of the school uniform code.
Let's take a look at this: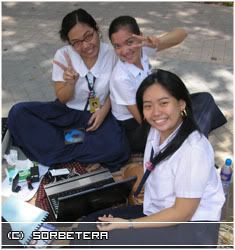 notice how our skirts look like granny skirts compared to the jap ones..
Ugh.
I have this really cute pink mini skirt with ruffles which I think would only look good with striped knee socks and sneakers. But of course, I can't wear it like that or people would think I'm cosplaying or something. I'd be lucky if I wouldn't get sneers and backbiting comments. Filipinos can be such.. meddlers sometimes. >.<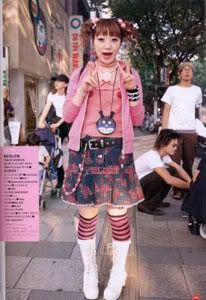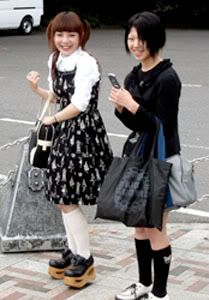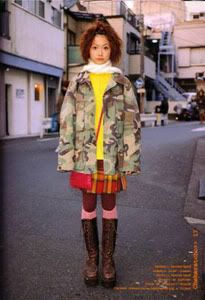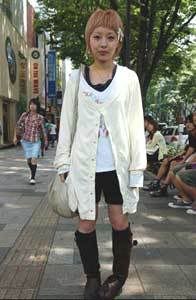 I'm not saying I'd want to be outrageous and shock everyone with layers upon layers of mix-matched clothing. I just want the freedom to wear whatever I want. It's freedom which I technically have but hindered by conservative Filipino society... and weather probably since we can't exactly wear thick coats and multi-layered socks in this kind of weather.
Yeah... that's it.